Everything Fishy
Same problem, Different Pond
We Have Solutions
Call or Text 817-293-1782
Servicing filters and preparing fall cleanup and build schedule. Give us a call.
Pond Service and Sales; pond photos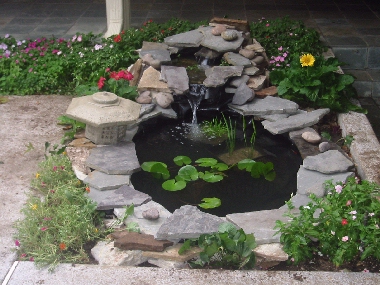 Pond services, Pond repairs - call early for spring or fall service. Pond installation and major repairs, summer, fall and winter. Emergency pond repairs year around. Serving the Fort Worth - Mid-Cities area including Arlington, Mansfield, Crowley, Burleson, Fort Worth, Hurst, Euless, Bedford, Grapevine, Southlake, Westlake, Keller, Watauga, Haslet, Benbrook, and about everything in between..
We are insured.
Aquatics Articles - Ponds too
Top of Page
Pond services:Design, set-up, maintenance (water changes, filtration service), consulting, cleaning, diagnostics, re-design, and rebuild, as well as fish disease diagnosis and sales of hard to find parts and fish medicine in most of the Dallas-Fort Worth area.
French drain installations started when we got 10 inches of rain and construction sent a lot of water to new locations. If you have a drainage issue, we'd like to look at it.
Pond service emergencies: Our ONE phone number: 817-293-1782. Leave a message or text. Send a photo.
Pond Sealants. Clearly beautiful stone and mortar that no longer leach and grow algae, what a concept. Check it out. Orders local only, call 817 293 1782
New page: > It is still under construction.
Copyright 1999 - 2018 by Alice Burkhart.