Pond in Burleson, Texas, near Fort Worth. Approximately 20 ft x 15 ft. Liner size 25 x 30. Additional liner used on waterfall.
Pumps: 2 - customer external, customer had Aqua canister filter, biofalls, but needed a liner and pond interior stone and exterior stone had to be removed for installation.
Aeration from main waterfall and dual waterfalls leaving stream.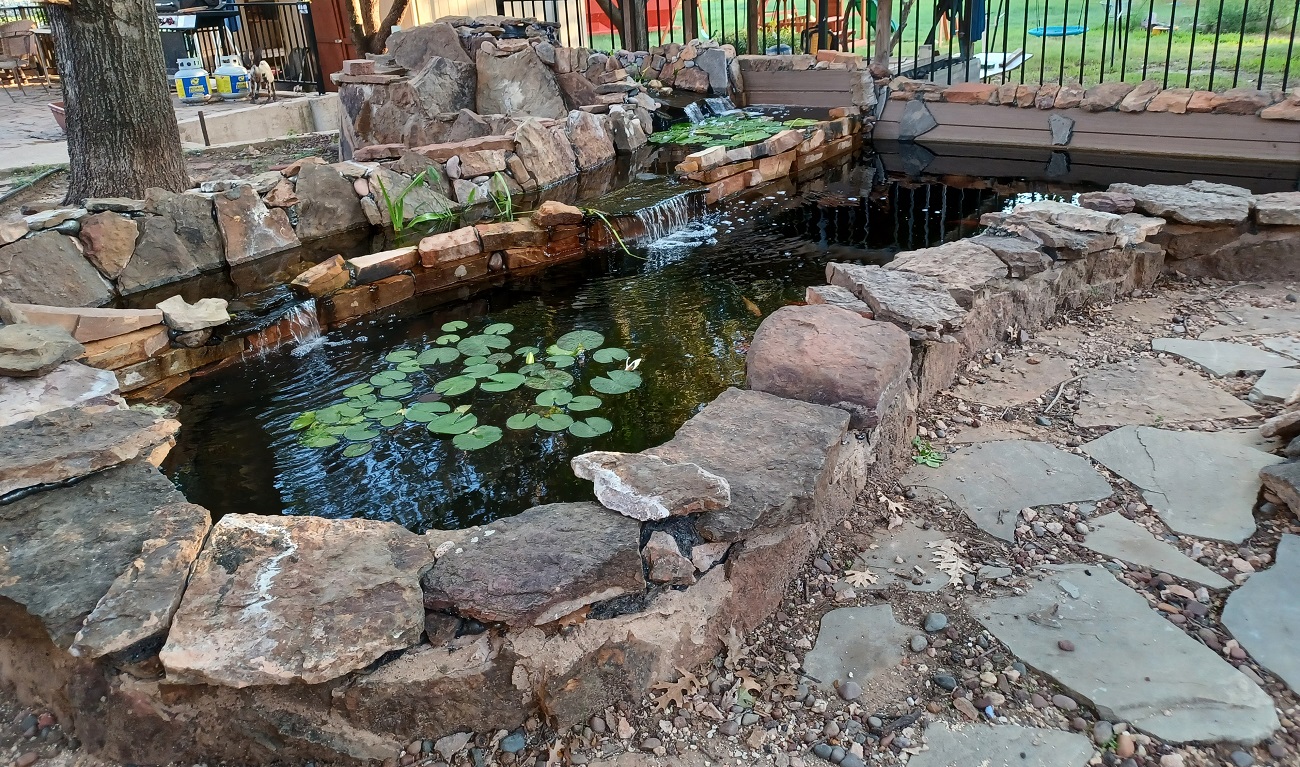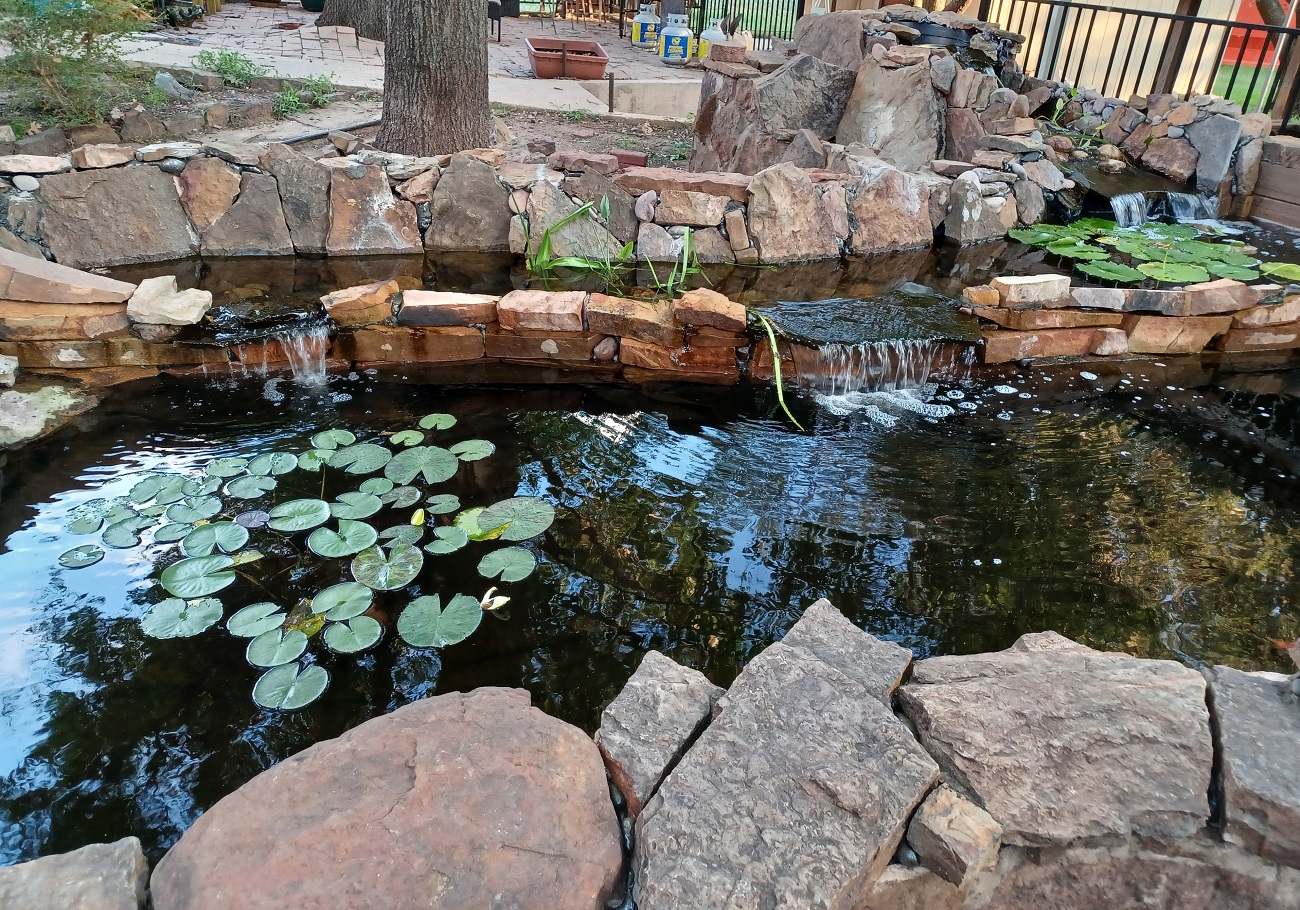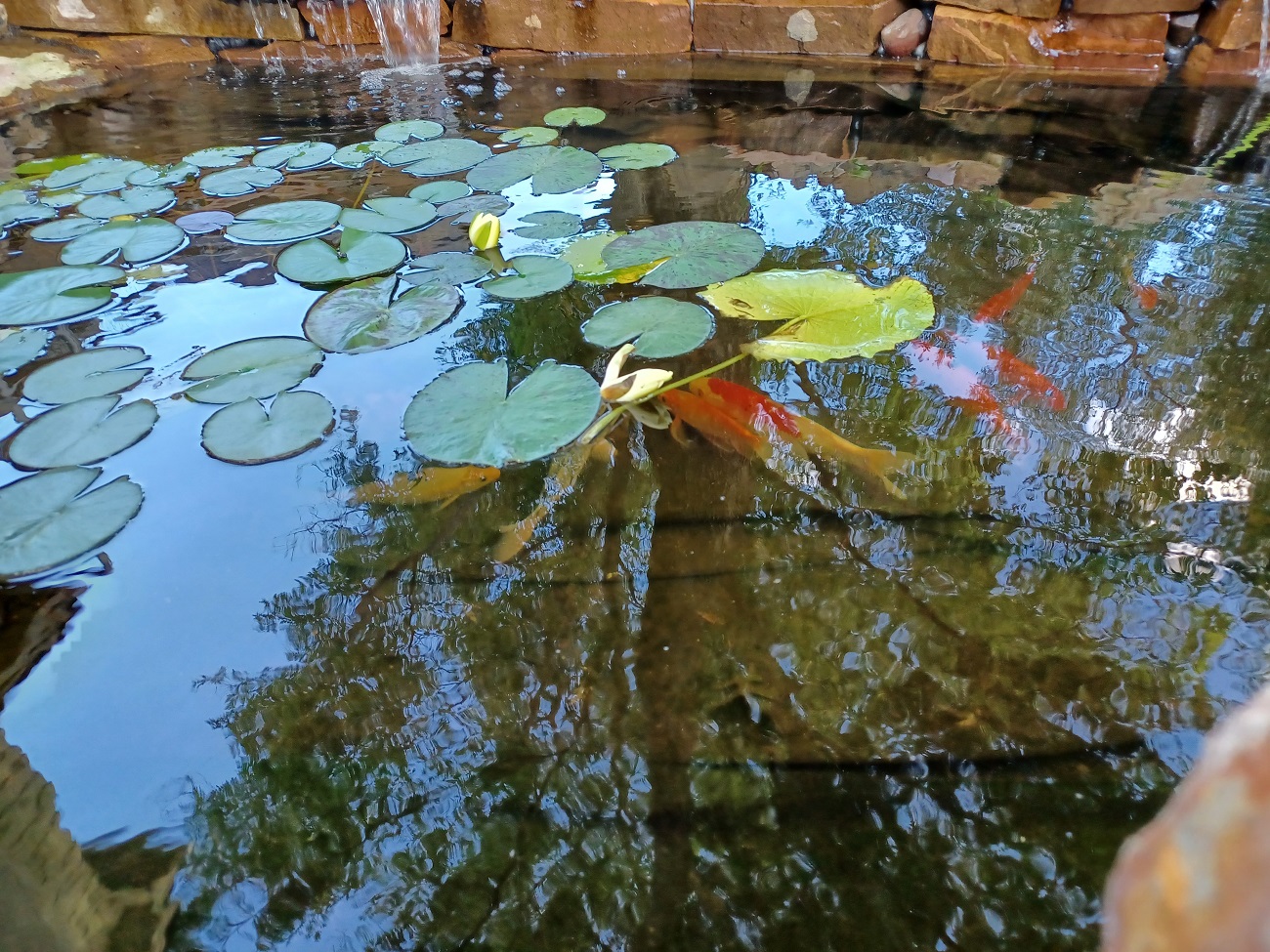 Click to return to pond photos page
Aquatics information, photographs, articles Copyright © 1999-2023 by Alice Burkhart, All Rights Reserved.