Pond in Fort Worth, Texas. Rebuilt and enlarged in 2014.
Pump: Danner Mag-Drive 9.5, 900 gph drives the entire system. Added a small biofalls, added silvermist stone on top of old oklahoma walls, adding depth by going up. Added a shelf for parental access, plants. Removed stone from bottom so room for goldfish. Fish hide under small shelf.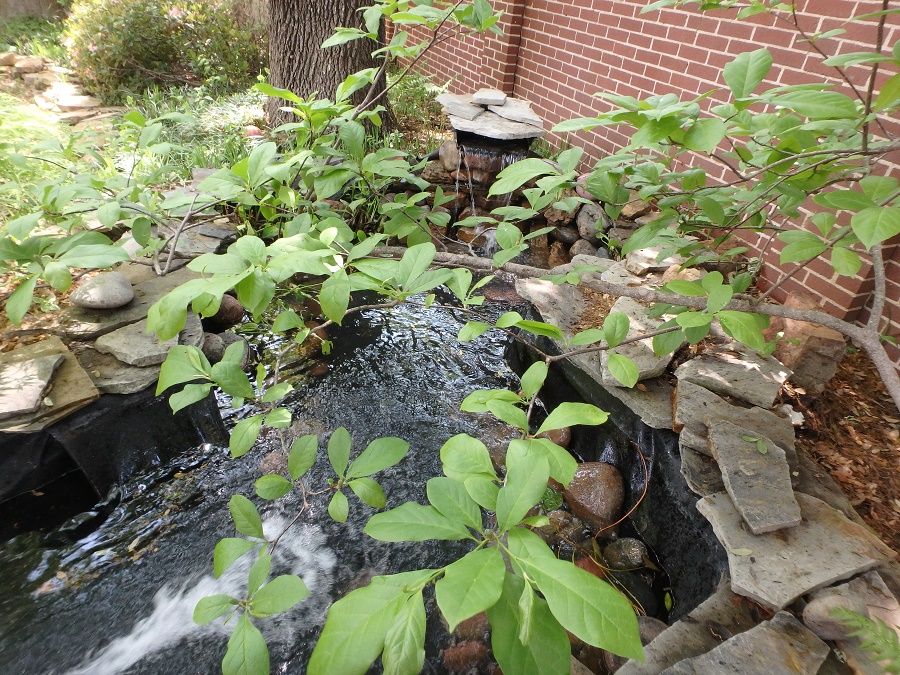 There was already a pond here, but it was shallow, and a lot of algae. Gradually that has gone away. The leaves, however, do fall. Covered with net in fall 2017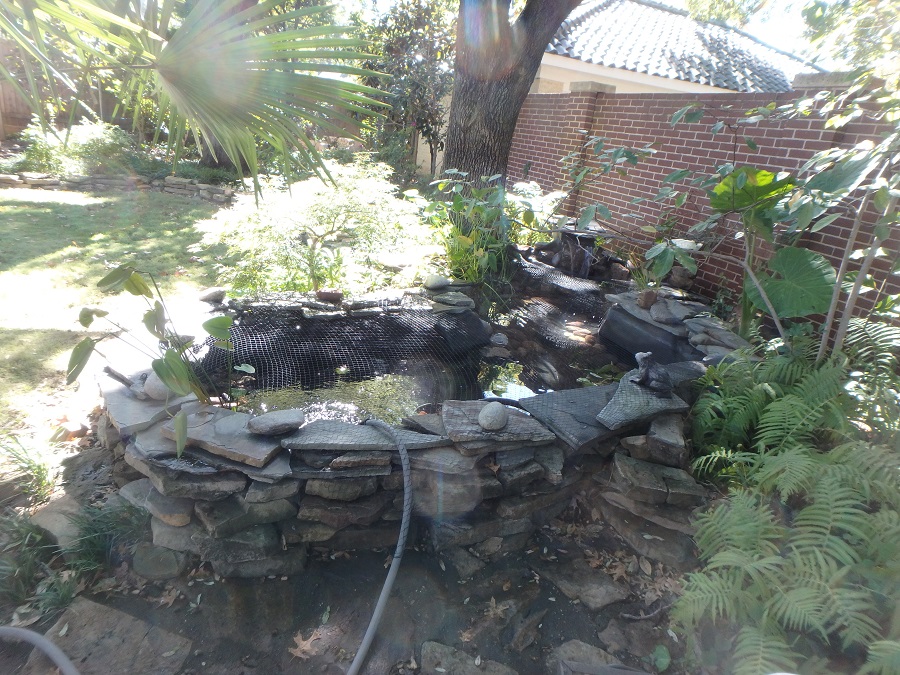 2015 picture

2021 fish checking out the clean pond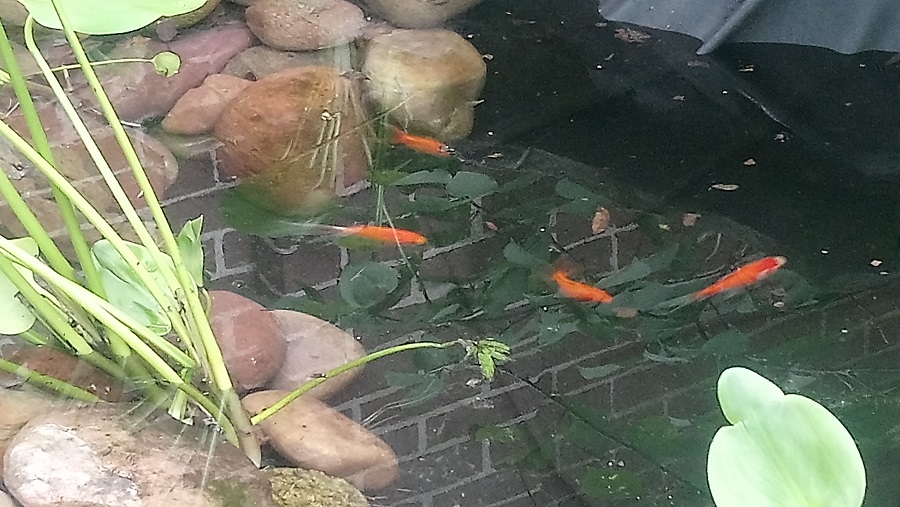 Click to return to pond photos page
Aquatics information, photographs, articles Copyright © 1999-2021 by Alice Burkhart, All Rights Reserved.