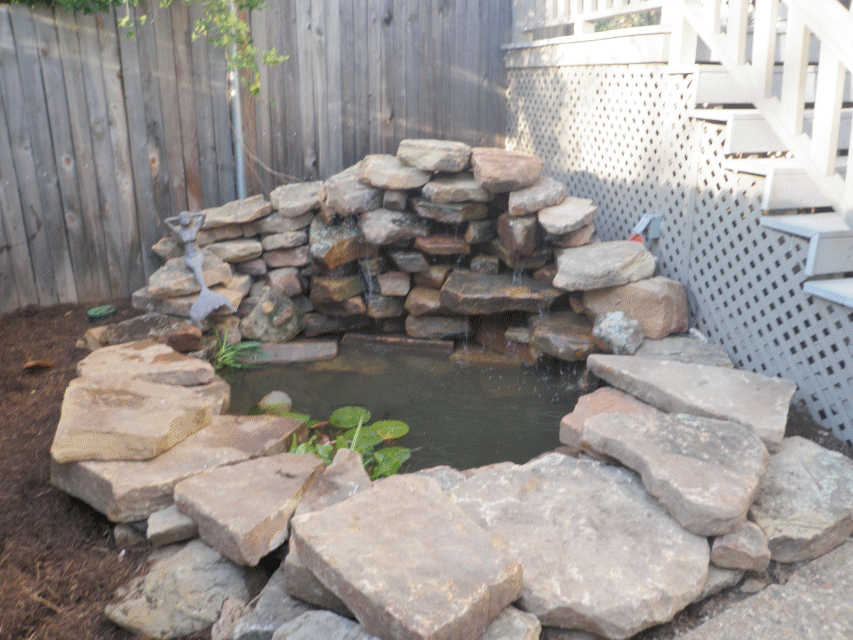 Pond in Fort Worth, Texas. Approximately 10 ft diameter x 3.5 ft deep, but actual water volume is less than 400 gallons, stone eats up the volume. Liner size 20 x 20.
One piece of liner for entire pond and waterfalls. Pump: Danner Mag-Drive 18, 1800 gph drives the entire system. Yard is very small, Added plants to assist with filtration.
Lighting added in 2014. Sandstone Surface Builders stone used. Over 3 tons I think. no filter
Rebuilt pond in Fort Worth, Texas, build March 2012, Approx 400 gallons. Tiny yard, liner had spring several leaks and a total redesign was in order.
Customer wanted a natural pond, there is no filter on this one.
About 5 tons of stone in this tiny space, 3 goldfish max, the plants handle filtration.
The old pond was full of cattails, pvc liner shredded pretty badly and limestone. Before photo, September 12, 2011.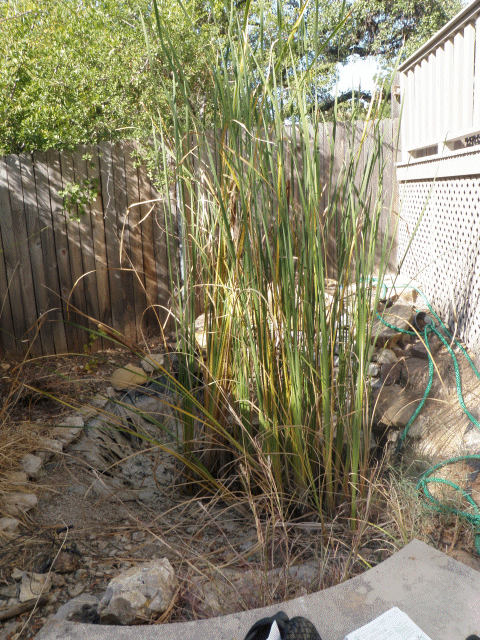 Pond finished before landscape plantings. March 26, 2012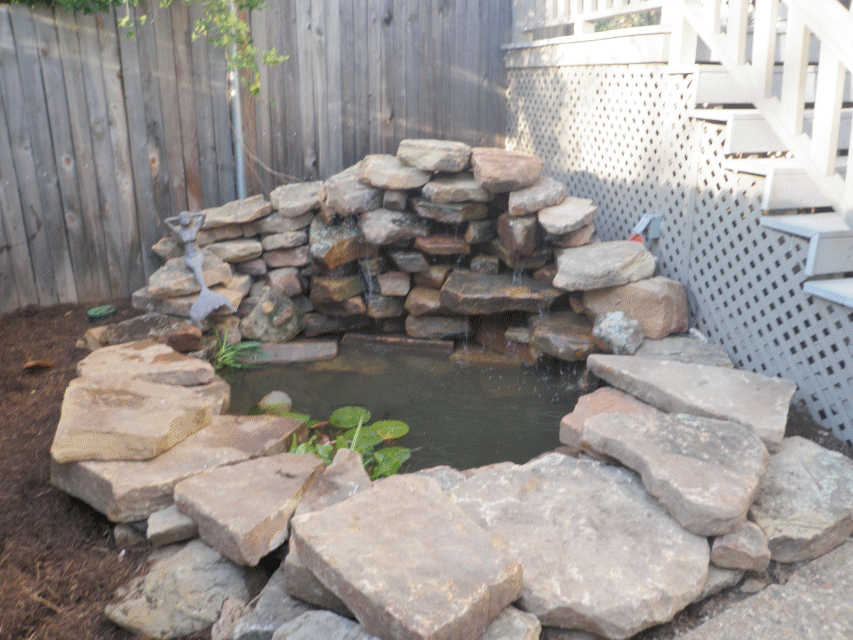 Because there isn o filter, some algae is expected to appear, but the owner did want a natural pond. This is before its Sept 2013 cleanup.

After its September 2013 Cleanup.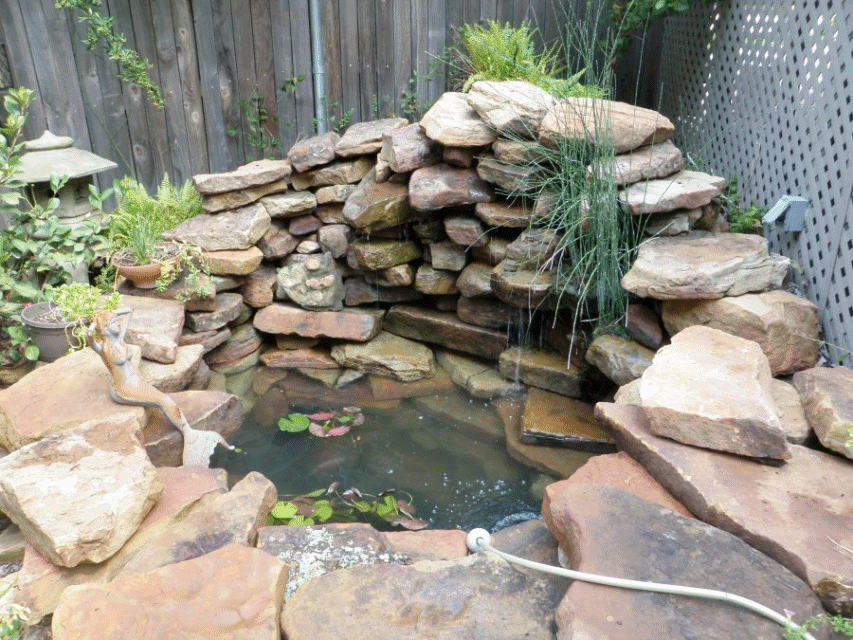 We did service this pond annually until the house was sold in 2016
Click to return to pond photos page
Aquatics information, photographs, articles Copyright © 1999-2021 by Alice Burkhart, All Rights Reserved.