Pond in Euless, Texas, near Fort Worth. Approximately 12 ft x 8 ft. Liner size 20 x 30. One piece of liner for entire pond and waterfall.
Pump: Danner Mag-Drive 18, 1800 gph drives the entire system. We built the filters into multiple waterfall tiers, matala, pond
matting and lava rock in bags handle mechanical and biological filtration. Plants in basins assist. Aeration from main
waterfall splashes a lot. No lighting, tight budget. Moss rock, a bit on the yellow side and silvermist flag are the rocks used.
Some stone from the prior pond was re-used.
Build April 2011, Approx 1600 gallons. A very tiny pond with a couple of large koi, and mortar contributing to the growth of
turf algae, and a waterfall a foot high needed a change. The owners wanted a MUCH taller waterfall,and we had a new filter
idea we wanted to try out. Good news: the filter produced excellent clarity. Bad news, the koi dug a lily out of its pot
and dumped mud all over the pond the day before I took this pic. I'll find the clear pic eventually.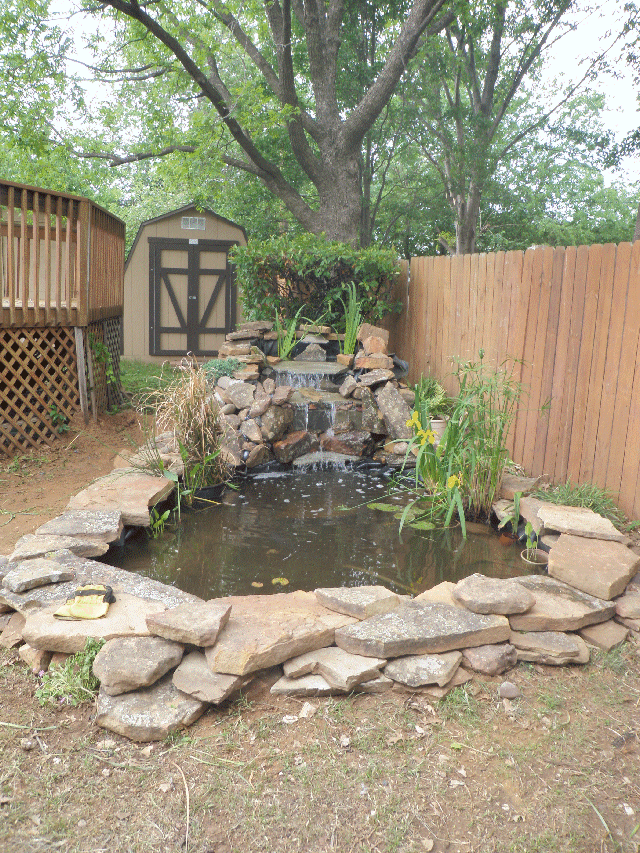 There was already a pond here, but it was shallow, and the fish were large. Before photo, April 23, 2010.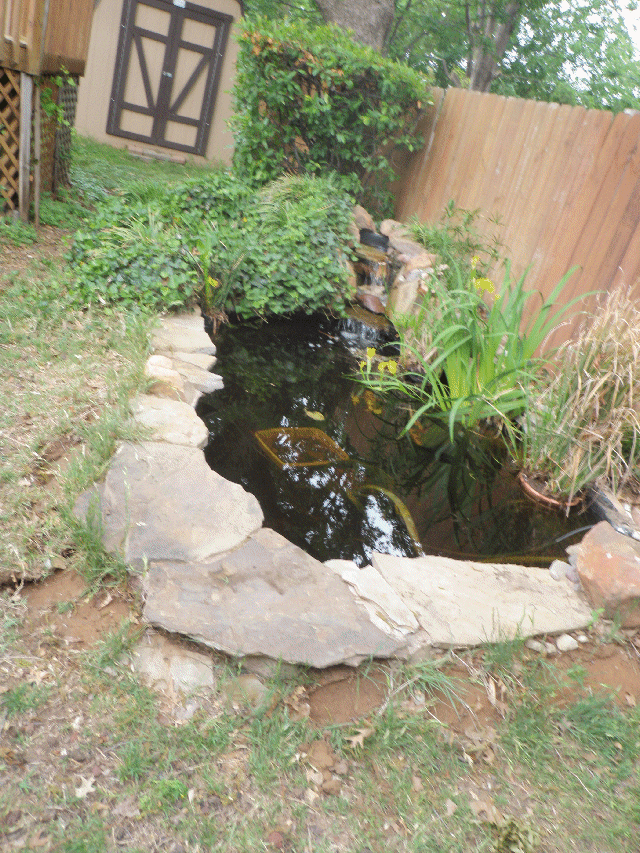 The build only took a weekend, some digging, a lot of mortar busting, but the pond is small.
We were in the middle of cleanups, so I didn't get back for a month. And the koi had muddied the pond.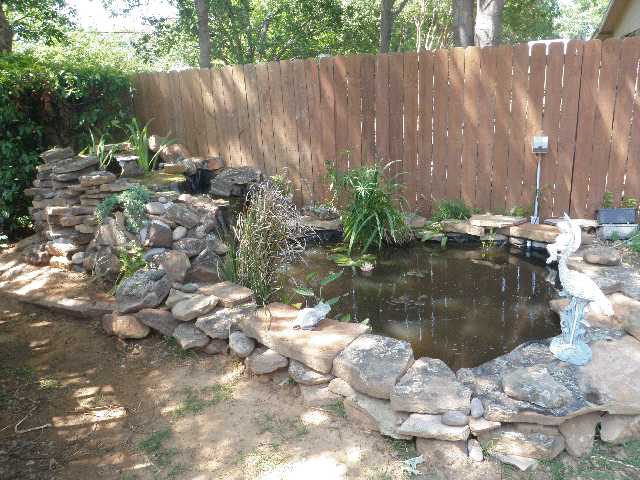 Another view. In these pics our landscape plants are alive. The drought killed them around August.
Best reason to have a pond during a drought? To have one green spot in the yard.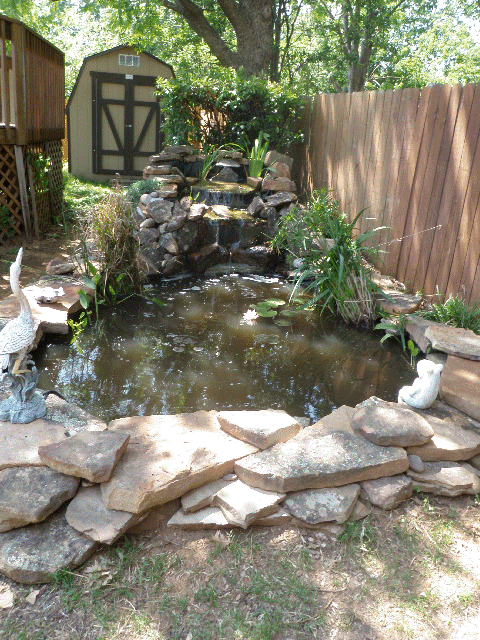 Click to return to pond photos page
Aquatics information, photographs, articles Copyright © 1999-2021 by Alice Burkhart, All Rights Reserved.