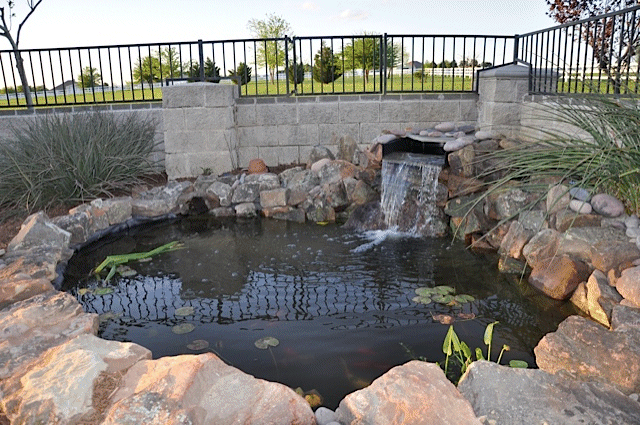 This pond was built full of limestone boulders, very little water volume. liner and stone change, added a biofalls, no skimmer,
and the fish have a place to swim. Haslet water has a high pH and is deficient in calcium and magnesium, so balancing the water is tricky.
Pond is in Haslet Texas, April 2013 rebuild.
Pond in far North Fort Worth, almost in Haslet, Texas. Approximately 10 ft x 9 ft x 2.5 ft deep, volume around 1200 gallons,
fair amount of cobble under water due to shape of hole that the pond originally had. Not much re-design, just a tricky liner change given
the weight of the waterfall piece, and blockages going to it. All tubing was changed. Liner size 15 x 15 I think. One piece of liner for entire pond
and waterfall. Pump: Alpine Cyclone 3100 gph drives the entire system, pond in full sun needs extra turnover. Photo April 2013.
Before photo, April 2013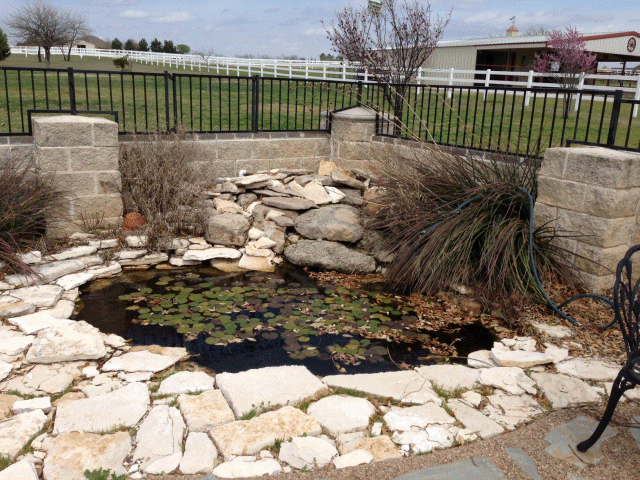 After, with gravel overflow to handle rain or hose accidents.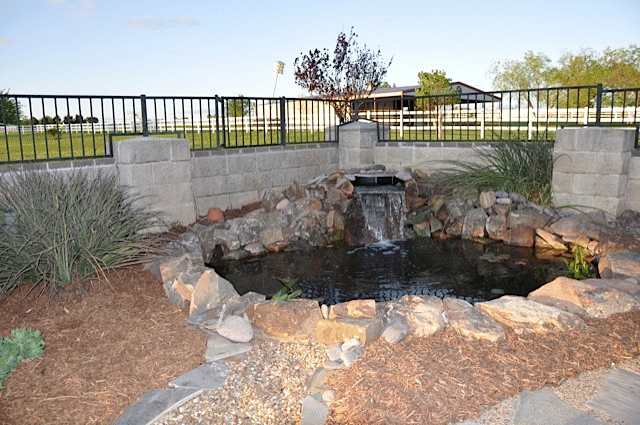 After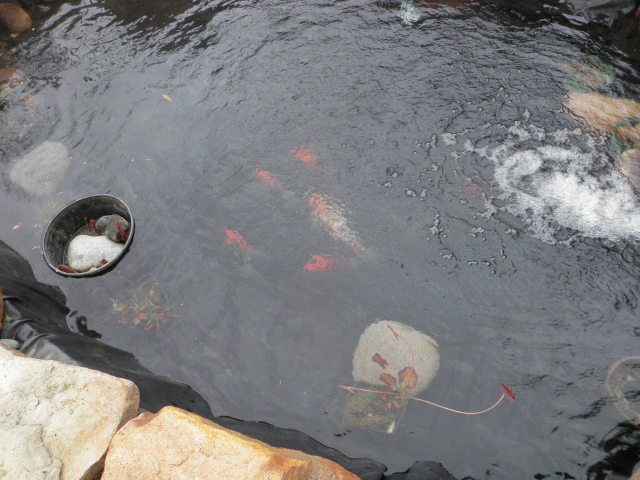 Keeping this pond clean has been a fight, until we realized the water chemistry wasn't high pH due to lime,
but rather gypsum, and that the pond was deficient in lime and magnesium, needed by plants. Now that the plants are doing
better so is the pond. More photos after I find the cleanup file.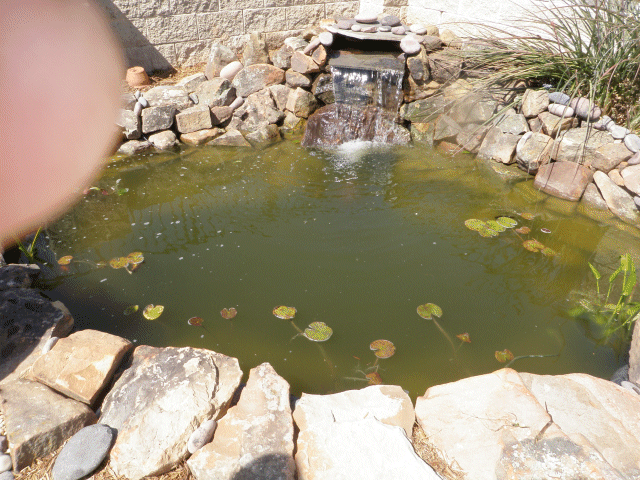 Click to return to pond photos page
Aquatics information, photographs, articles Copyright © 1999-2021 by Alice Burkhart, All Rights Reserved.