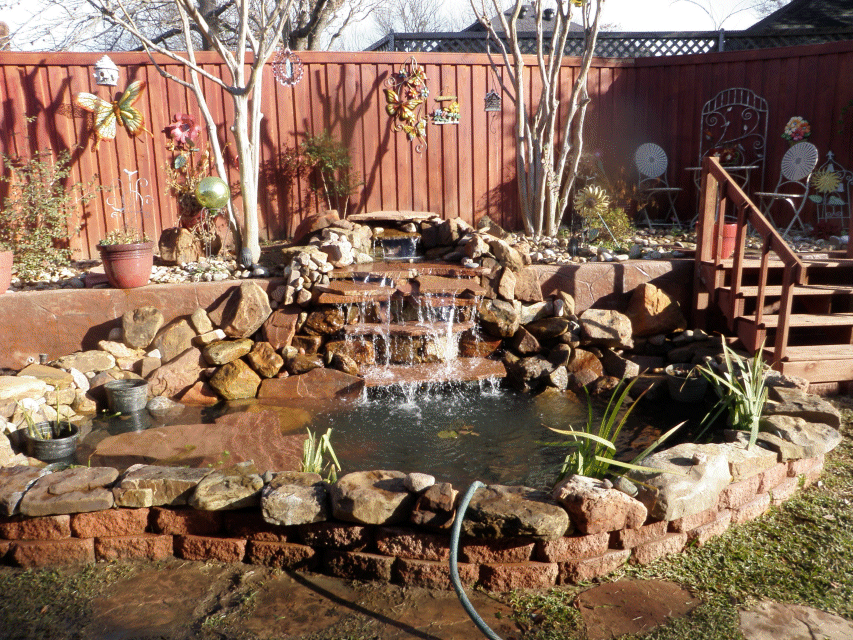 Re-design. This pond was too small for a dozen koi, the skimmer always leaked into the yard, and there was no easy way to get up to clean the
bag of rocks and pad in the biofalls. We re-designed, changed the liner, enlarged and rebuilt. Pond is in Grapevine Texas, July 2012 rebuild.
There are some drainage issues in this yard. Pond in Grapevine, Texas. Approximately 15 ft x 8 ft x 2.5 ft deep, volume around 1200 gallons,
very little stone under water. Liner size 15 x 20. One piece of liner for entire pond and waterfalls.
Pump: Customer pump around 3000 gph drives the entire system. Yard is large with grade issues both sides. Kept original biofalls, eliminated skimmer.
Photo Jan 10, 2013, 18 months after built, after first cleanup. (We left in the dark after building.)
Before photo, June 29, 2012, pond itself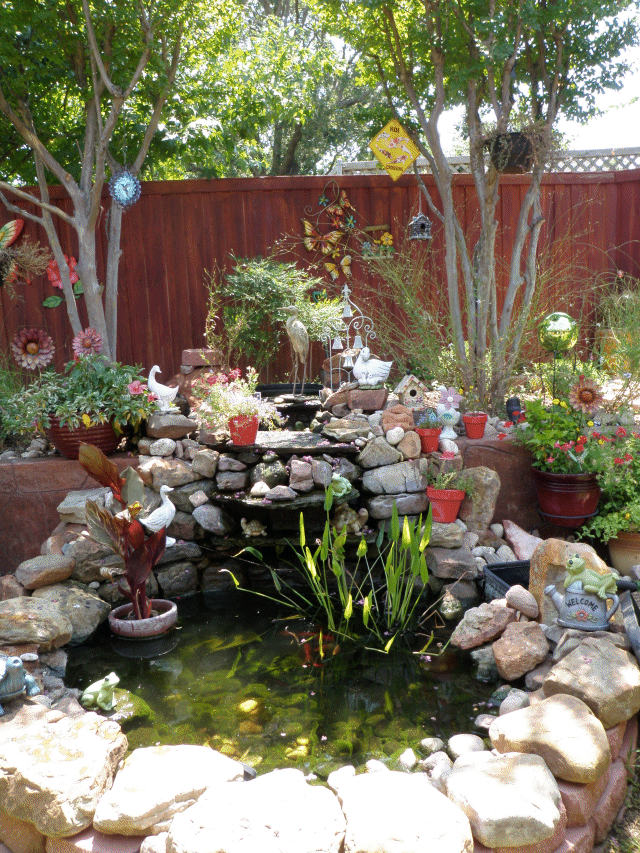 Before showing retaining wall next to pond as well June 29, 2012.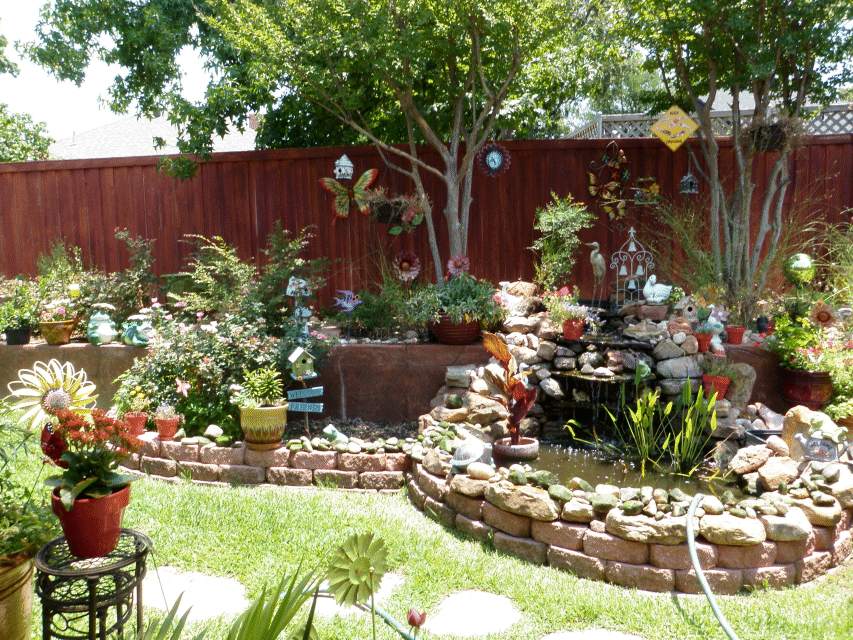 Before Showing right side retaining wall, no way up to service filter June 29, 2012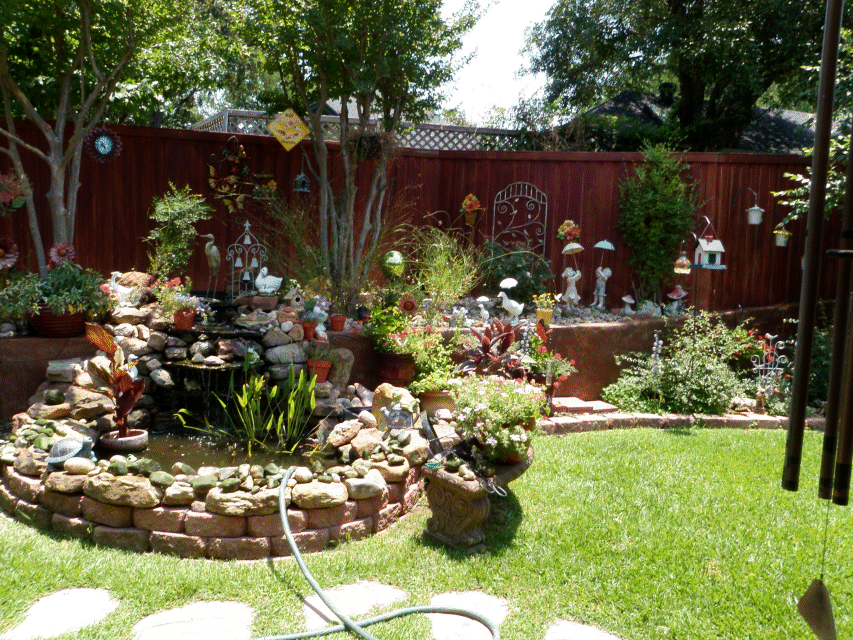 Before - tiny hole with liner out (there were a dozen koi in that hole)Photo July 7, 2012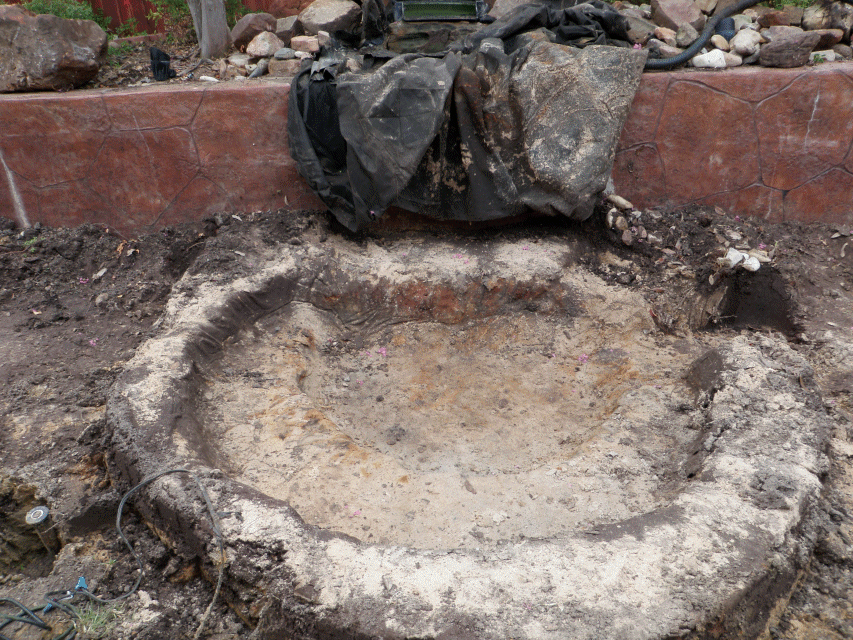 After. It was dusk so photo quality is poor. July 9 2012 photo.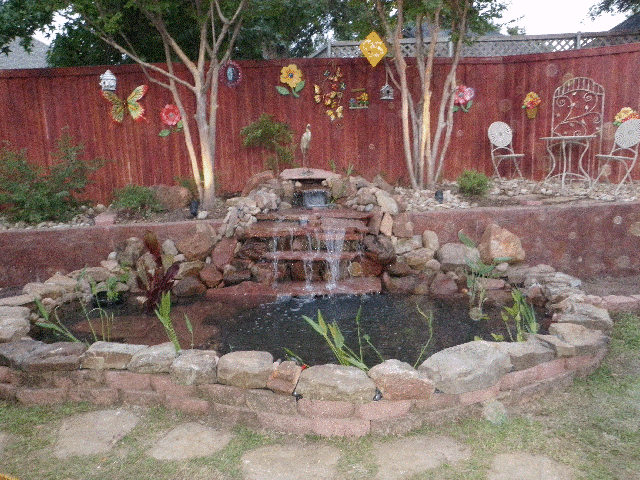 Once the lights were on. And once the stairs were done being stained. July 9, 2012 after dark.

18 months later we cleaned it up, and here it is. Jan 10, 2013.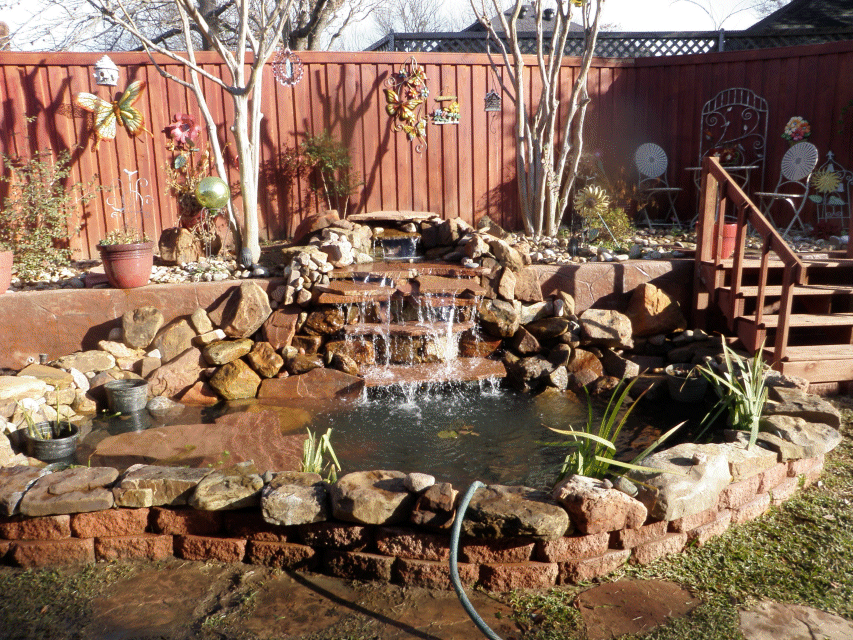 Click to return to pond photos page
Aquatics information, photographs, articles Copyright © 1999-2021 by Alice Burkhart, All Rights Reserved.