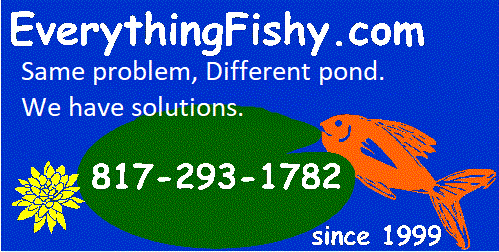 .
.
.
Telephone: 817-293-1782. Email us
---
This is a BEFORE. Pond in Dallas, Texas The pond is small and shallow, the fountain far too tall. There has been a mud flood. 2 fish are living in it. Photos and work, April 2009.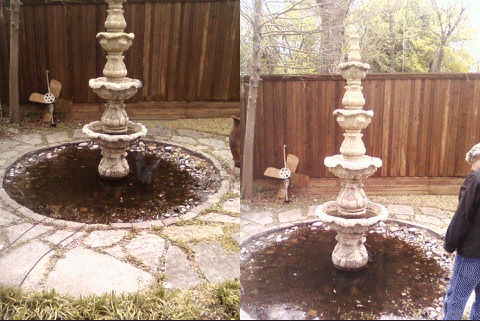 The original pond was a slippery downhill slope, too shallow to hold much water, the bottom littered with river rock, and with the normal slipperiness of liner under water plus a bit of algae. No flat plant ledges. It was dangerous to try to reach the pump, dangerous to work on. The fountain was so high, the splash regularly exceeded the liner's dimensions, so it lost water any time it was left running. Additionally, the flat perimeter didn't block mud from rain or a busted sewer line, so the bottom was full of silt. We had to raise the perimeter.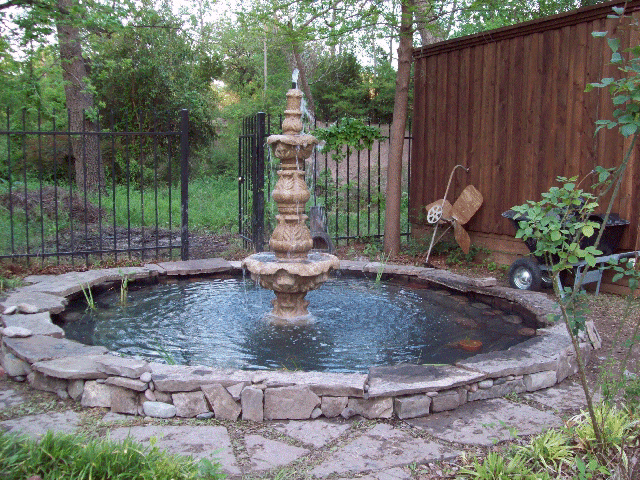 Plants are still a bit young. We had to raise the bottom perimeter a bit higher than the top, to level the water's surface. I think it turned out well, the actual wall height is not too obviously different.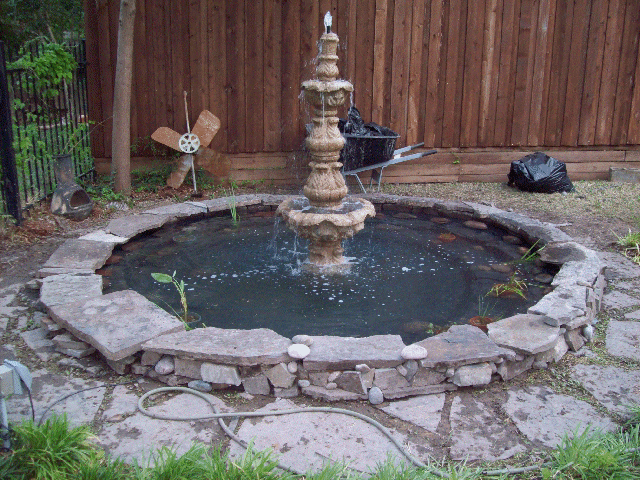 One of the things we did was to seal the fountain with our Ultimate Stone Sealant, so the concrete would not leach and grow algae. We had to take the fountain apart to change the liner anyway, so it was powerwashed and sealed. One of the bowls fell apart on us though. There will be a later pic, as we purchased a replacement bowl but it needed to cure off, be stained to approximately match, and be sealed before we could put it back on. So you do see a little tubing at the fountain top now.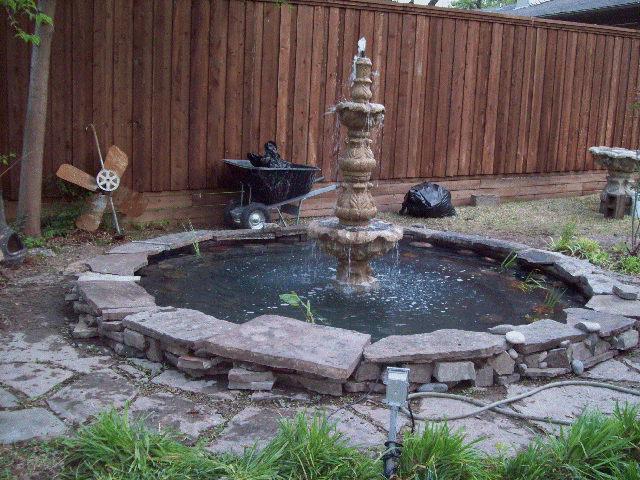 View from the bottom of the hill, the back wall..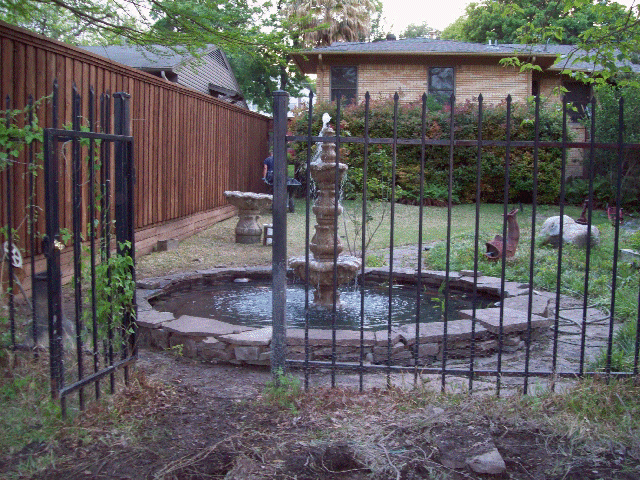 Work in progress - the new bowl temporarily mounted, the plant ledges. Cinderblocks under the fountain were coated with Ultimate Stone Sealant, now known as X3, and we are the Texas distributor of X3.

Click to return to pond photos page
Aquatics information, photographs, articles Copyright © 1999-2018 by Alice Burkhart, All Rights Reserved.