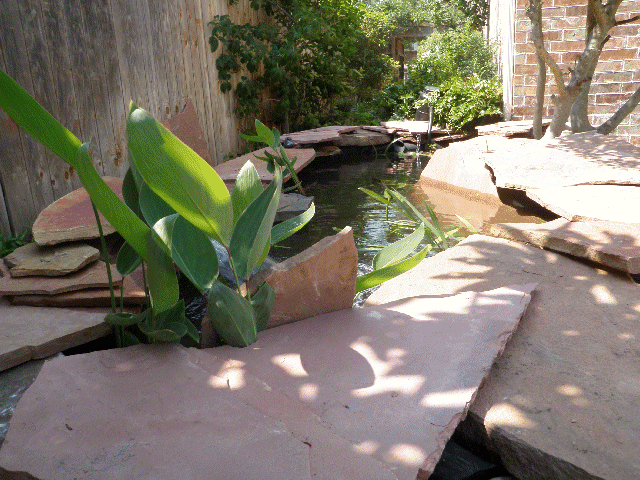 Pond in Plano, Texas. Approximately 13 ft x 6 ft. Liner size 15 x 20. One piece of liner for entire pond and mini waterfalls.
Pump: Danner Mag-Drive 12, 1200 gph drives the entire system. Yard is very small, a large pool takes up most of it.
Old pond ran along house foundation and into this area, but wasn't cost effective to reline the foundation strip as it
couldn't have enough depth to reduce algae growth, so it is becoming a flower bed, and we made the pond away from
the foundation as large and deep as we could manage. Added plants to assist with filtration. Aeration from main
waterfall splashes a lot. No lighting, tight budget. Colorado flag is the rocks used. Some stone from the prior pond was re-used.
There was already a pond here, but it was L shaped and the liner leaked, esp by the house. Before photo, April 30, 2011.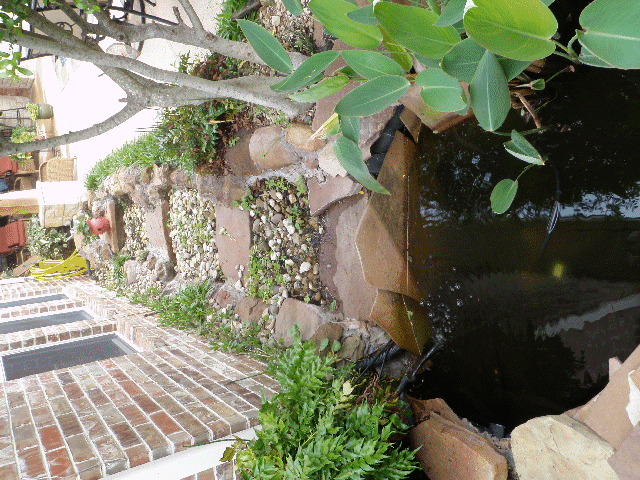 The deepest part, with fish. Before photo, April 30, 2011.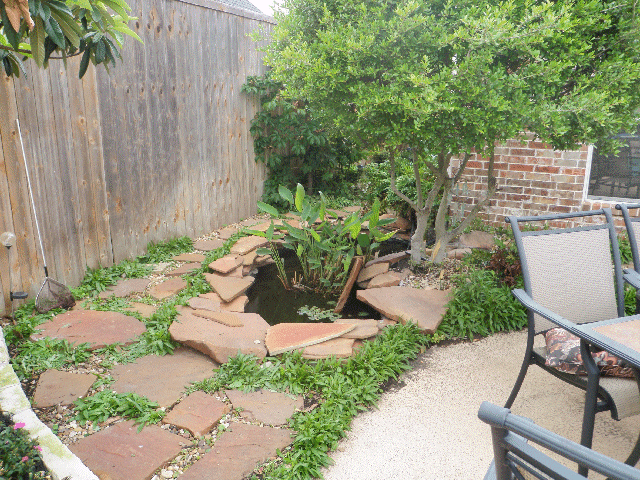 The build only took a weekend, a fair amount of digging, a lot of rock moving, but the pond is small. We re-used his pond filter to hold costs down.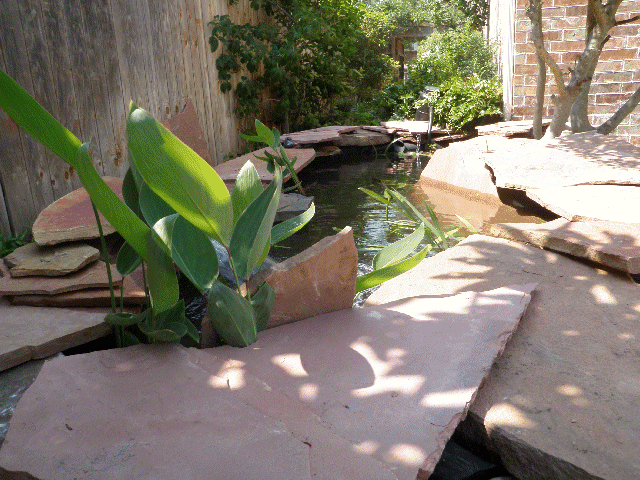 More pond less yard. Fish hide, big bird has been known to visit.
Completed May 7, 2011. Low waterfall. Because of distance owner will service this one or get someone local to service.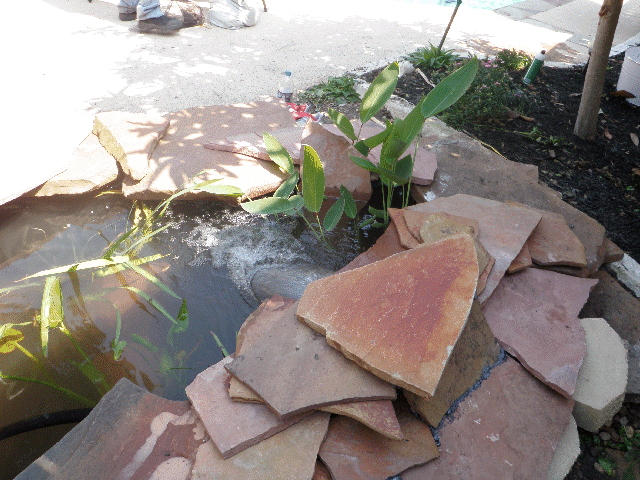 Click to return to pond photos page
Aquatics information, photographs, articles Copyright © 1999-2021 by Alice Burkhart, All Rights Reserved.