Telephone: 817-293-1782. Email us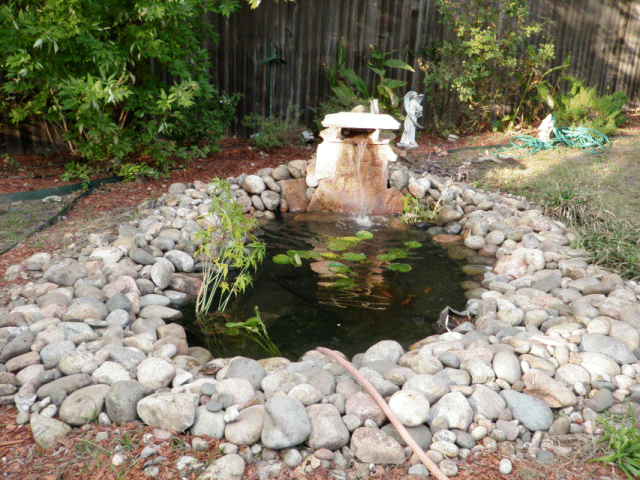 Pond in Grand Prairie, Texas. Trickiest part was the weight of the waterfall and getting it level again.
Approximately 11 ft x 6 ft x 2 ft deep, volume around 750 gallons, fair amount of cobble under water due to shape of original pond.
Not much re-design, just a tricky liner change given the weight of the waterfall piece, and blockages going to it. All tubing was changed.
Liner size 15 x 10. One piece of liner for entire pond and waterfall. Pump: Customer pump around 2000 gph drives the entire system. Photo October 2012. Owners maintain this themselves.
Before photo, October 2012, pond itself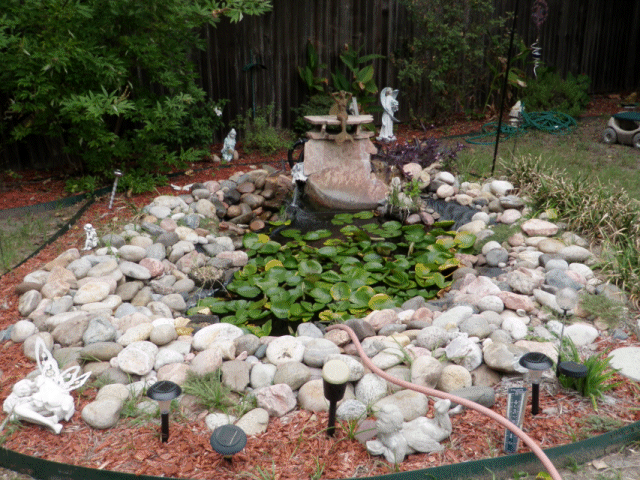 Before, from side October 2012.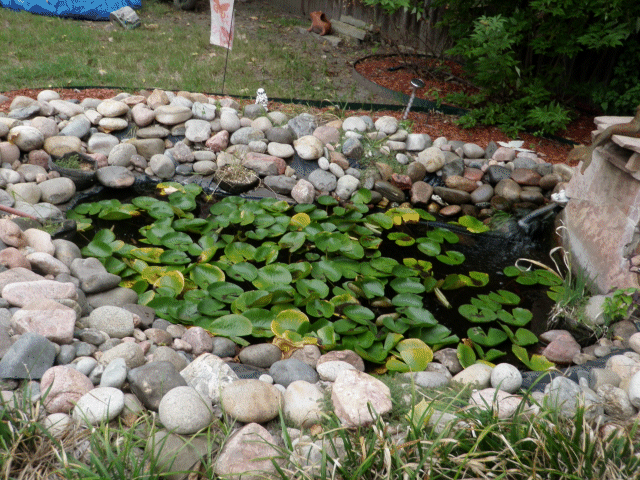 After October 2012

Waterfall up close, After, October 2012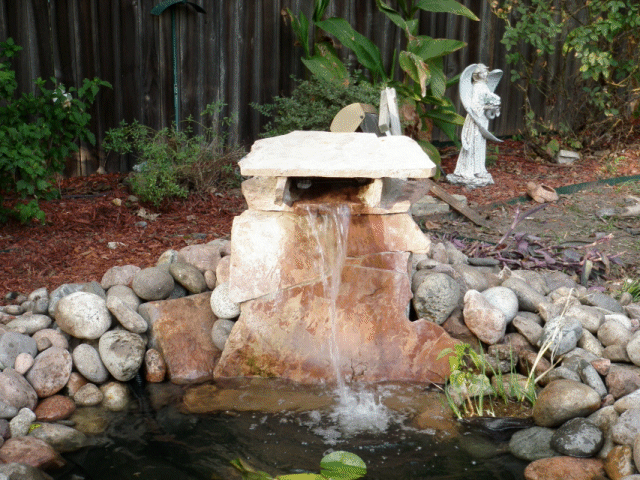 Click to return to pond photos page
Aquatics information, photographs, articles Copyright © 1999-2021 by Alice Burkhart, All Rights Reserved.